Top Dealer Network was founded by Quintegia S.p.a. in 2005 with the idea of creating a privileged and exclusive circuit of strategic updating, business relations, comparison and training, which includes the main Italian dealership companies belonging to the highest dimensional cluster, considered pillars of the automotive industry and thermometer of the current market situation.

The core values on which the Top Dealer Network is based:
To be competitive through continuous updating on industry developments
To facilitate the development of ideas, thoughts and projects
To solve problems and reinforce specific actions to achieve set goals
Exclusive club that allows members to:
Identify yourself in a community, first of all, of automotive enthusiasts, and then of colleagues belonging to the best players in the market.
Create and maintain lasting and meaningful relationships with a large network of top dealers, from all regions of Italy.
Be able to participate for free or with concessions in confidential activities and events dedicated to relevant issues, trends and up-to-date data of the automotive industry.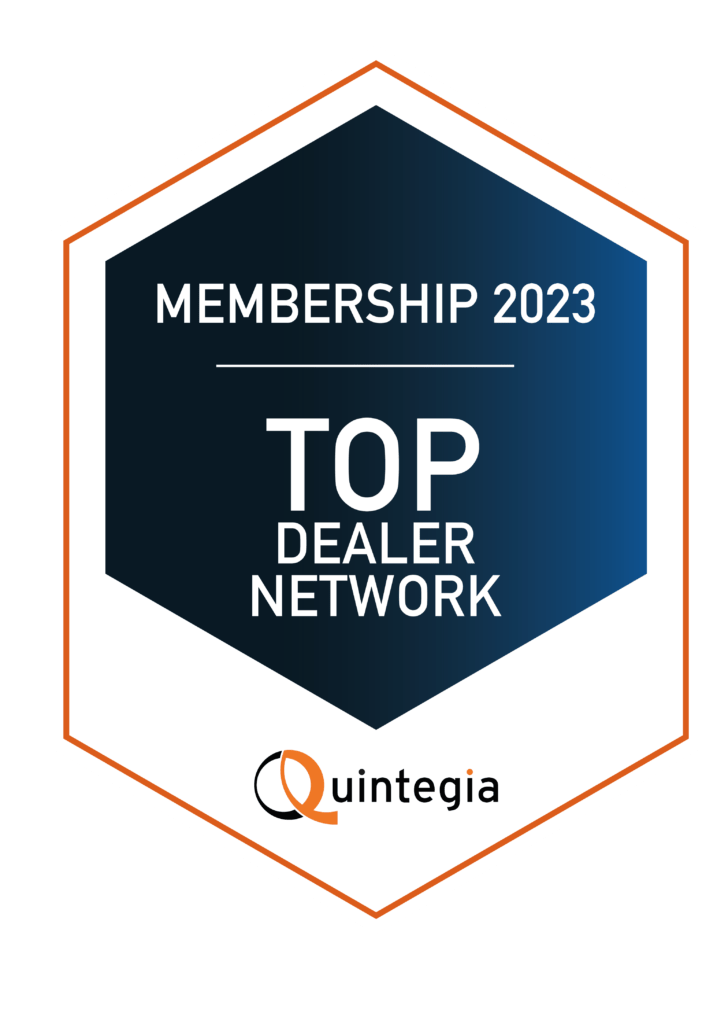 Each dealer enrolled in the Top Dealer Network is identified by the Top Dealer Network 2023 badge, which, for those who like, can be posted on their website as a symbol of a strong and exclusive community of which they are a part.
The value proposition for Top Dealer Network members assumes the following four points:
Scenario understanding:
Studies and Reports
Studies and reports conducted by the Quintegia Research Center to better understand the auto market and support dealers in their strategic choices at a somewhat delicate stage.
These important studies and reports are sent out during the membership year and are used as a source of inspiration and knowledge for dealer meetings.
Targeted orientation:
Digital meetings on relevant topics
Invitations to online information and/or training meetings designed, organized and reserved exclusively for Network members, focused on topics of relevance and particular topical interest to dealers.
Virtual Meetings are held monthly and are considered essential by dealers for continuous updating and involvement.
Relationships:
Physical meetings and confidential events

Participation in networking and business events organized by Quintegia.
Registered members are reserved seats at events or are given free admissions.
Preferential agreements:
Facilitated access
to Quintegia services
Privileged and preferential terms with regard to various activities carried out by Quintegia as part of its "Quintuple" strategy, which is divided into 5 business areas: Retail Channel, Tech/Digital, Sustainability, Customer and People.
Would you like to learn more or would you like to be part of the Top Dealer Network?
If you represent a dealer and are interested in understanding more than the Top Dealer Network membership offer, please contact us via the form below and we will respond as soon as possible.